Bradley Horne
Editor-in-Chief
Bradley Horne is editor-in-chief of Help Me Spend My Money, running all editorial content operations. In 12 years of experience running digital content teams in traditional media and the startup world, his executive management work has spanned global and business news, philanthropic social impact campaigns, and brand-building content and marketing partnerships.
Previously, Bradley served as the chief content officer. Prior to that, he was the managing editor, where he ran No. 1 trafficked news website and was recognized with Award. Bradley holds a bachelor's degree and master's degree in journalism.
Daniel Waldrop
Editor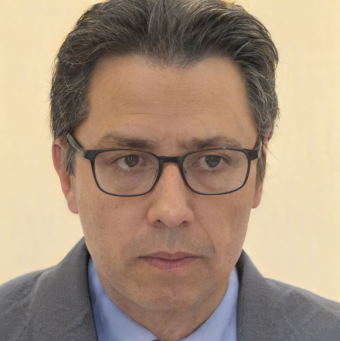 Daniel Waldrop, editor at Help Me Spend My Money, is an award-winning journalist with more than seven years of experience. Daniel has covered small business in varying capacities throughout his career, including public policy and regulations, digital marketing, SEO, and communications. He has also extensively covered the healthcare IT industry. Before joining Help Me Spend My Money, Daniel worked as a news reporter at multiple regional publications.
In addition to his career in journalism, Daniel is an entrepreneur. As co-founder of digital marketing agency, he is focused on developing educational branded content to promote the latest information about the emerging legal cannabis industry while also positioning brands as thought leaders in their respective verticals. Daniel has also worked as an independent contractor, offering ghostwriting and editing services to dozens of clients internationally.
Jose Savage
B2B Writer
Jose Savage is a staff writer for Help Me Spend My Money. Focusing on human resources content, Jose has written hundreds of articles designed to help businesses manage their human capital, improve communication, and foster workplace diversity and culture. By conducting research and interviewing industry experts, she creates articles and product reviews that aid entrepreneurs and small business owners in making informed business decisions.
Before entering the B2B space, Jose gained B2C experience performing content marketing, data analysis and search engine optimization (SEO). She uses this knowledge to better inform her articles to reach business owners and key decision-makers.